Kitty




So. It's been a while.
Kitty died on March 19. She grew too sick and was in pain. It was hard to let her go. In certain ways, I have not fully grieved her passing. But one thing, other than recent travel alone and friends, has helped.
It's a TV show, and you should give it a try, especially if you're female, have female kids, and are sick of certain societal aspects. "
Better Things
" airs on Thursdays at 10, FX Network, but if you use the link here, you can watch all the full episodes of Season 3. There might be a link to earlier seasons.
As has become my custom, when my husband is out on Friday afternoons, I pour a glass of wine and watch the show. Season 3, episode 7 ("Toilet"), made me scream with laughter. The one I saw today (episode 10, "Show Me the Magic") made me gasp with amazement and weep for my own losses, most recently, Kitty. Even if you don't enjoy the toilet humor of episode 7, this show is
real
, y'all. If you watch "Show Me the Magic," you'll recognize the scene that made me gasp when you come to it, late in the show. The scene that triggered my much-sought-after tears followed.
Pamela Adlon, whom I have loved for many years, co-created the show and stars in it. FX describes her character, Sam Fox, as, "a single mother and working actor with no filter, raising her three daughters in Los Angeles. She also looks after her mother, an English expatriate with questionable faculties who lives across the street."
No filter. I love that about Sam, and I certainly can identify, as someone who has practically no filter herself.
You might hate the show. You also might not enjoy all episodes. Some are hard to watch. But it will touch you if you give it a chance, and it only gets better with each season.
If we are fortunate, we go on to better things in life eventually. I'm not sure about after death, but I believe we continue to exist on some plane--some call it "the wider life." If that is true, then Kitty is romping in a field, pain-free, and eating her favorite foods. It is my fondest hope that I will be reunited, somehow, even if only on the molecular level, with the humans and animals I have loved after I die.
The current season of "Better Things" will end soon, because all things do eventually end. Peace out.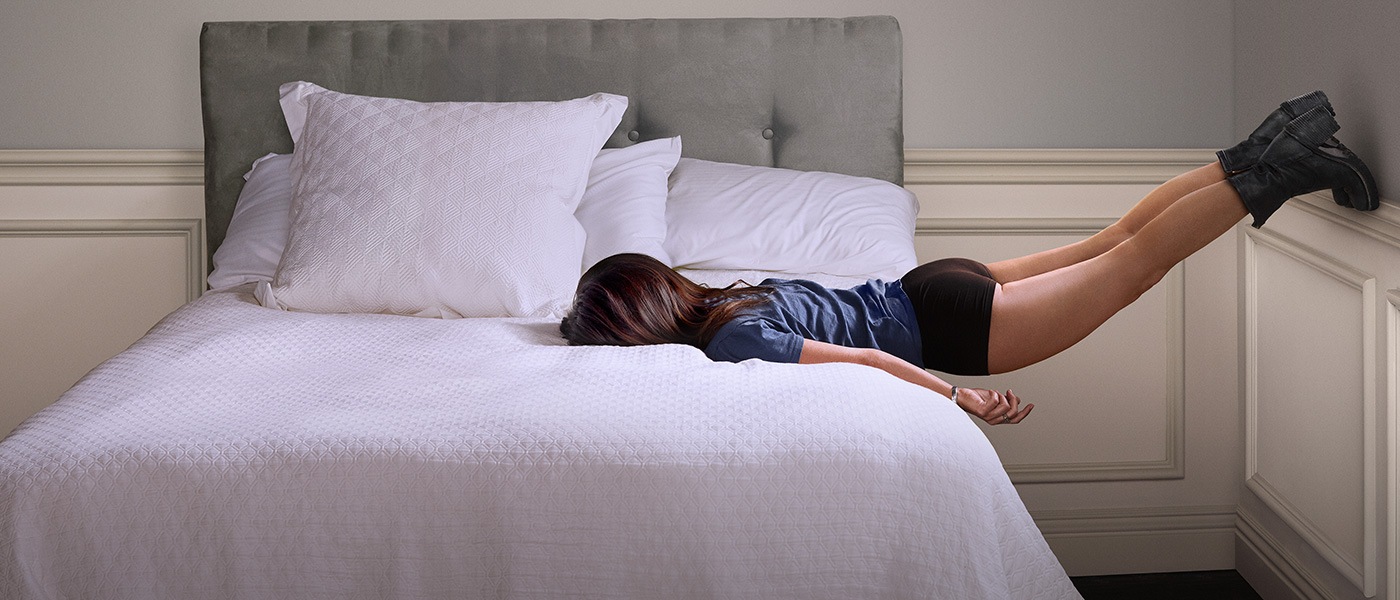 Adlon in a funny and slightly disturbing scene from "Better Things"